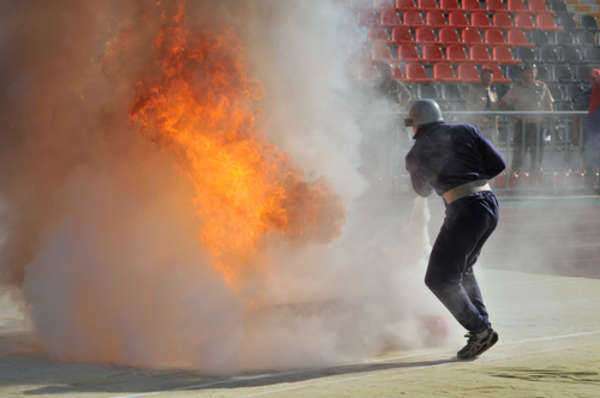 The Baltimore City Fire Department is responsible for providing the City of Baltimore with emergency medical services, as well as fire prevention and suppression services. Baltimore is home to over 640,000 individuals, all of which depend upon the Baltimore City Fire Department for assistance and protection. This fire department responds to a variety of different emergency situations, many of which do not involve fires or require fire suppression. For example, the Baltimore City Fire Department will often respond to motor vehicle accidents and floods.
Before the year 1858, the Baltimore City Fire Department functioned as a volunteer organization, meaning that individuals who worked as firefighters were not paid for their services. In 1859, Baltimore's City Council decided to establish a professional fire department, in which firefighters were compensated for their time and efforts. This initial department was composed of four engine companies and one fire truck. The Emergency Medical Services Division was established in 1927, when ambulances were introduced to the Department.
Today, the Baltimore City Fire Department is a large network of fire stations situated throughout the city. There are over 40 fire stations located in Baltimore, each of which contain roughly 100 firefighters and an array of equipment. Every year, the Baltimore City Fire Department responds to over 235,000 emergency calls and offers and assists in a range of emergency situations.
More than 1,800 individuals are employed by this fire department. The Baltimore City Fire Department is divided into two primary branches: the Planning and Administration Branch and the Emergency Operations Branch. Additionally, it is divided further, into more specific specialties.
Comments
comments