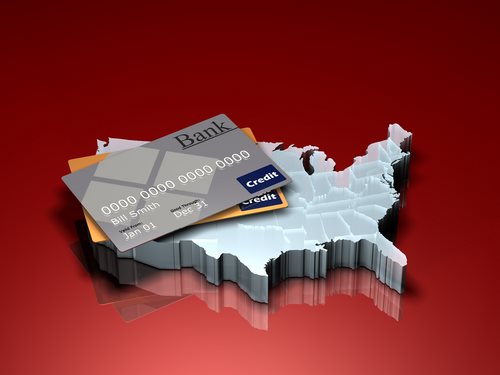 What is the National Credit Union Administration (NCUA)?

The National Credit Union Administration is an Independent Federal Agency responsible for the administration, regulation, and review of credit unions existing within the United States of America; due to the fact that legislation concerning the structure of Federal credit unions requires them to operate as non-profit institutions, the NCUA authorizes the implicit and required legality within any and all financial activity undertaken by these institutions – this includes the sale, purchase, and exchange of debts, loans, assets, investments, and monies:
Although the President of the United States retains administrative jurisdiction over the NCUA, the presence of a committee of directors allows for a decreased executive authority over hiring, staffing, and administration. The following details outline the structuring of the NCUA:
The NCUA was founded in 1970 in conjunction with the establishment of the National Credit Union Share Insurance Fund, which served to provide financial backing for the non-privatized and non-profit maintenance of credit unions
The headquarters of the NCUA are located in Washington, D.C.
Akin to a wide variety of Independent Federal Agencies, the NCUA is managed by an administration board in lieu of a single director; currently, this board consists of 1 president, 2 vice presidents, and 2 loan officers – J. Owen Cole, Jr. serves as the current president of both the NLF and the NCUA
The NCUA is responsible for the disbursement of Federal loans and funding to Federal Credit Unions in the form of liquidity, which is classified as assets valued in accordance their value following a respective sale or exchange

Independent Government Agencies
Independent Government Agencies are specific organizations and bureaus under the over arching jurisdiction of the Federal Government of the United States; however, these independent agencies are typically without a specified Department responsible for their respective oversight and administration. The following outlines the regional structure of the NCUA:
Regional Office 1 of the NCUA, located in Albany, New York, oversees the credit unions existing within Connecticut, Massachusetts, Maine, Michigan, New Hampshire, Nevada, New York, Rhode Island, and Vermont
Regional Office 2 of the NCUA, located in Alexandria, Virginia, oversees the credit unions existing within California, District of Columbia, Delaware, Maryland, New Jersey, Pennsylvania, Virginia, and West Virginia
Regional Office 3 of the NCUA, located in Atlanta, Georgia, oversees the credit unions existing within Alabama, Florida, Georgia, Indiana, Kentucky, Mississippi, North Carolina, Ohio, Puerto Rico, South Carolina, Tennessee, and the Virgin Islands
Regional Office 4 of the NCUA, located in Austin, Texas, oversees the credit unions existing within Arkansas, Iowa, Illinois, Kansas, Louisiana, Minnesota, Missouri, North Dakota, Nebraska, Oklahoma, South Dakota, Texas, and Wisconsin
Regional Office 5 of the NCUA, located in Tempe, Arizona, oversees the credit unions existing within Alaska, Arizona, Colorado, Guam, Hawaii, Idaho, Montana, New Mexico, Oregon, Utah, Washington, and Wyoming