A Guide to the Office of Special Counsel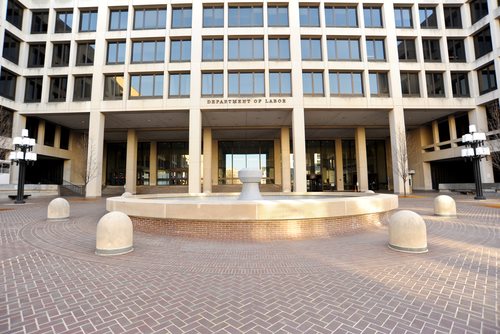 What is the Office of Special Counsel (OSC)?

The Office of Special Counsel is a Federal agency that operates within the United States of America that is responsible for measures relating to legislative advocacy and investigation with regard to the provision of legal protection of Federal employees; investigations undertaken by the OSC are implemented in the event that there exists a presumption of injustice involving individuals under Federal employ. The development of the OSC included 3 primary legislative acts furnishing the standards and practices required to be upheld by the Federal government with regard to its employees:

Civil Service Reform Act

The Civil Service Reform Act, which was passed in 1978, serves as a mandatory guideline expressing both required and prohibited activity regarding the administration of employment within the Federal Government. This act – mandated by the OSC – outlines hiring, promotion, and termination procedure enacted within individual employ within Civil Service.

Whistleblower Protection Act

The Whistleblower Protection Act serves as legal protection for individuals under the employ of the Federal government who have come forward with information revealing unethical, illegal, or unlawful activity or dealings occurring with regard to and individual's – or entity's – respective Federal employ; the Whistleblower Protection Act – whose protection is undertaken by the OSC – prohibits prejudicial or punitive treatment directed towards 'whistleblowers', which are defined as non-partisan individuals choosing to come forth to divulge reports and findings suggesting illegal behavior.

Hatch Act

Passed in 1939, the Hatch Act was implemented in order to ensure a non-partisan, unbiased ideology and creed undertaken by the Federal Government; the tenets latent within the Hatch Act allow for the Office of Special Counsel the jurisdiction to conduct investigation with regard to presumed – or suspected – partisanship existing between Federal employees and lobbyist groups.

Office of Special Counsel Quick Facts

The following details outline the administration of the Office of Special Counsel (OSC):
The Office of Special Counsel was founded on January 1st, 1979
The headquarters of the Office of Special Counsel are located in Washington, D.C.
The Associate Special Counsel responsible for the oversight of the Office of Special Counsel is William Reukauf

What is an Independent Federal Government Agency?

Government agencies are defined as organizations, councils, and offices operating under the jurisdiction of the Federal Government of the United States of America; each federal agency retains specific administrative jurisdiction over specific facets latent within the operations of the United States Government.
Government agencies not associated with any of the 3 total branches of the Federal Government – the Executive, Legislative, and Judicial Branches – are classified as independent in nature; however, despite the absence of such associations, independent government agencies – such as the OSC – will typically work in tandem with any or all Federal Branches.

Office of Special Counsel Legality

Administrative Law is the legal field associated with events and circumstances in which the Federal Government of the United States engages its citizens, including the administration of government programs, the administration and operation of government agencies, and the establishment of a legal, regulatory federal standard. The Office of Special Counsel can be contacted through the following means:

1730 M Street, NW


Suite 218

Washington, D.C.

20036-4505

(202) 254-3600

Comments
comments