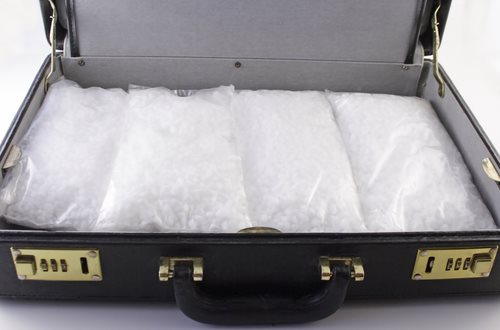 What is the DEA?

The DEA or Drug Enforcement Administration is a federal law enforcement agency within the United States Department of Justice. The Drug Enforcement Administration is a fundamental federal organization of the United States Government responsible for deterring the flow of illegal drugs in America. The DEA utilizes numerous resources and intelligence to prevent drug trafficking organizations from increasing the supply of recreational drugs, such as cocaine, heroine and marijuana, in the country.
In addition to limiting the supply of drugs in the country, the DEA is tasked with combating drug smuggling and use among the borders of the United States of America. The DEA is regarded as the leading agency for domestic enforcement of the Controlled Substances Act, but it also maintains the sole responsibility for coordinating and subsequently pursuing U.S. investigations overseas.
The DEA is chiefly responsible for targeting and subsequently thwarting the flow of drugs in America. The DEA does not focus on marginal transactions, but instead, observes and tracks heavy shipments of contraband in the country. In 2006, the DEA was successful in seizing over $1.6 billion in drug trade related assets and over $500 million worth of illegal drugs.

Facts about the DEA:

The DEA was officially formed on July 1 of 1973. The administration was established by the passing of the Reorganization Plan; a full-fledged effort to organize the federal agencies responsible for diminishing the adverse effects of drugs on American Society. The legislation, which ultimately created the Drug Enforcement Administration, was signed by President Richard Nixon and proposed the creation of a single federal agency to enforce the federal drug laws and consolidate, as well as coordinate, the government's expansive drug control policies.

The preceding agencies of the DEA were the Bureau of Narcotics and Dangerous Drugs and the Office of Drug Abuse Law Enforcement. The Drug Enforcement Administration, to mitigate the dangers associated with drug use and to lessen the supply of deadly drugs in the United States, employees nearly 11,000 agents and operates with an annual budget of approximately $2.5 billion.

How do I contact the DEA?
Similar to all federal agencies the DEA can be contacted by any citizen who suspects illegal activities. In the case of the DEA number, it is strongly suggested that any individual, who is under the impression that illegal drug smuggling or distribution is taking place in their community, contact the DEA number. In the event that an individual has been made aware of ongoing Drug Cultivation, or has been party to a Drug Cultivation charge that has occurred in the past, they are encouraged to contact their local authorities or law enforcement department in order to report the details of the offense.