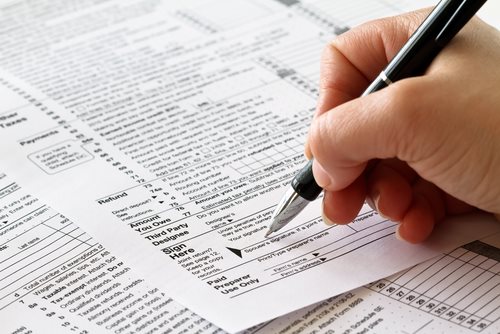 What is the Tax Division?
The United States Department of Justice's Tax Division is a government agency responsible for the prosecution of both civil and criminal cases that arise under the Internal Revenue Code and other tax laws of the United States of America. The Tax Division formally began operation in 1934, under then United States Attorney General Homer Stille Cummings, who charged the division with the primary responsibility for supervising all federal litigation involving internal revenue.

Responsibilities of the Tax Division:
The United States Tax Division works closely with public schools and corporations of the nation, as well as the Criminal Investigation Division and various units of the Internal Revenue Service to develop and coordinate federal tax policy. The Tax Division, as a federal agency, participates in the President's Corporation Fraud Task Force and works with the Securities and Exchange Commission to promote corporate integrity and pursue criminal tax investigation and prosecutions of corporate executives who cheat on their taxes.
When this situation arises, the Tax Division will handle all criminal investigations and prosecutions of fraudulent tax or financing cases. Furthermore, the Tax Division aims to fight abusive and fraudulent tax promotions by seeking civil injunctions against promoters of abusive tax schemes.
The Tax Division will also enforce IRS summonses for records of corporate tax shelters, attack the use of foreign bank accounts to evade taxes and enforce IRS regulations for records of offshore credit card transactions. In general, through these responsibilities, the Tax Division aims to combat all schemes that attempt to cheat the IRS through abuse of the tax and bankruptcy system. By enhancing policy coordination between the Tax Division and the Internal Revenue Service this particular agency promotes the fair payment of taxes through the enforcement of tax laws.

Tax Division Quick Facts

The following details outline the administration of the Tax Division:
The Tax Division was founded in 1934
The headquarters of the Tax Division are located in Washington D.C.
The Tax Division is responsible for the jurisdiction over the Federal Government of the United States
The head of the Tax Division is Acting Assistant Attorney General John DiCicco; Mr. DiCicco is appointed by the President of the United States.
Government Agency of the Executive Branch
Government agencies are defined as organizations, councils, and offices operating under the jurisdiction of the Federal Government of the United States of America; each federal agency retains specific administrative jurisdiction over specific facets latent within the operations of the United States Government.
The Tax Division functions as a government agency under the Executive Branch of the United States government, which is comprised of 3 total branches; in addition to the Executive branch – which is responsible for the regulation and enforcement of operational legislation existing within the United States of America – there also exists the Legislative and Judicial Branches.
Comments
comments