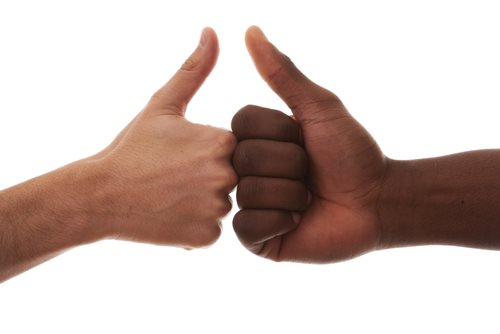 What is the Community Relations Service (CRS)?
The Community Relations Service is a Federal agency is a Federal agency responsible for the administration and oversight of conflict resolution concerning localized and communal disputes resulting from racial issues existing outside of the Federal realm. Although the Federal government from involving itself in the affairs of individual States, the CRS is allowed jurisdiction over specific instances within which the communal discord and social tensions are presumed to be beyond the control of the individual State government:
Equal Rights Act of 1964

The passing of the Equal Rights Act of 1964 marked the inception of the CRS; the text of the Equal Rights Act of 1964 served to provide for the uncompromised Federal protection and preservation of the Civil Rights promised to each individual citizen of the United States of America – the act prohibits any enactment of bias, prejudice, or discrimination undertaken concerning an individual's race, creed, ethnicity, or sexual orientation.
As a result, a primary goal of the CRS is both the protection and preservation of the civil rights of individuals residing in communities considered to undergo disharmony resulting from the alleged violation or exploitation of these civil rights. The CRS is responsible for the development of conflict resolution programs and act promoting communal unity.
Government Agency of the Executive Branch

Government agencies are defined as organizations, councils, and offices operating under the jurisdiction of the Federal Government of the United States of America; each federal agency retains specific administrative jurisdiction over specific facets latent within the operations of the United States Government.
The Community Relations Service functions as a government agency under the Executive Branch of the United States government, which is comprised of 3 total branches; in addition to the Executive branch – which is responsible for the regulation and enforcement of operational legislation existing within the United States of America – there also exists the Legislative and Judicial Branches.

Agencies Associated with the Community Relations Service
Government agencies are defined as organizations, councils, and offices operating under the jurisdiction of the Federal Government of the United States of America; each federal agency retains specific administrative jurisdiction over specific facets latent within the operations of the United States Government:
The USDOJ and the Community Relations Service

The Department of Justice is a federal agency within the Executive Branch of the government responsible for the supervision of the Community Relations Service, which is considered to be a sub division within the USDDOJ:
The primary objectives of the Department of Justice – akin to those of the Community Relations Service – include the regulation and administration of legal activity, statutory legislation, and lawful behavior with regard Federal government; the USDOJ not only serves to ensure that the Federal government acts in accordance with the law, which includes all branches of the Federal Government
The Department of Justice undertakes all manners of criminal activity existing on a national level, which includes crimes occurring on both foreign and interstate levels