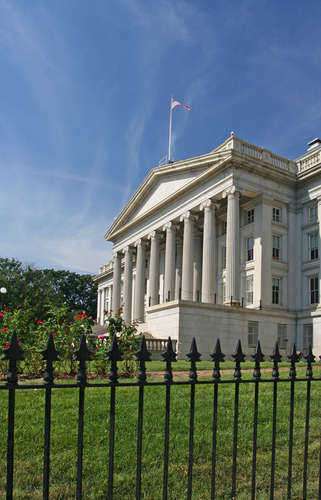 The Maryland General Assembly is the term used
to encompass the entire State Legislature of the State of Maryland. The General Assembly is a bicameral body. The upper body, known as the Maryland State
Senate, has 47 representatives, while the lower house, the Maryland
House of Delegates, involves 141 representatives. The General
Assembly meets for 90 days each year. The Maryland General Assembly acts on
more than 2,300 bills, including the State's annual budget.
Members of both houses of the Maryland General Assembly serve four-year
terms. Each branch of the Assembly can punish or expel its own members,
establish rules for its own business, judge the qualifications and election of
its own members, and elect the officers for their own respective house.
According to the Maryland State Constitution, in order to be elected as a senator
or delegate the candidate must be a citizen of Maryland. Furthermore, the candidate must be a resident of the
district for at least one year prior to their election. Members of the Maryland
General Assembly are not term limited. If a vacancy develops, the replacement
is appointed by the Governor, who selects the replacement from a list submitted
by the State Central Committee of the same party of the legislator who vacated
the seat.
The State is divided into 47 districts, each of which involve a
senator and three delegates, with most of the delegates to the Maryland General
Assembly being elected throughout the entire district via block voting.